Our Services
ICF Blocks
Insulated and durable basements designed to last for generations
Our ICF Home Builds
Simply & easy
No one wants to have a lengthy, inefficient home build. That's why ICForming is the right choice for your ICF supplies. We can streamline the process for you since we have all of the necessary ICF materials in one location.

---
We can streamline the process by providing all of the necessary materials in one location with competitive pricing and unbeatable service and support.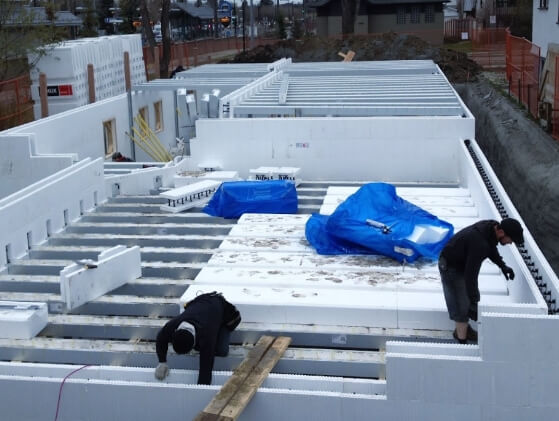 Why Use ICF?
Save money & get better results
Why should you build with ICF? Your traditional build could already be costing you with higher utility bills, inefficiencies in your build and health-related problems from cold-drafts and mold. With Insulated Concrete Forms, you will get a warmer, healthier, stronger, quieter home with higher fire resistance.
---
You will also avoid condensation problems and extreme prices on winter heating bills.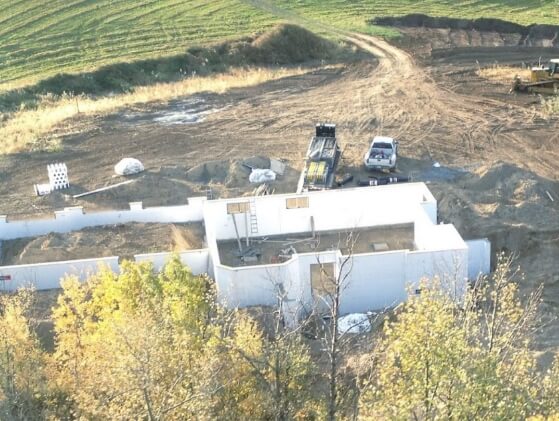 How it Works
Combine four key building components within each ICF Block
Please note that we are currently unable to provide quotes for Calgary & Red Deer regarding this service. Thank you for your understanding.
Speak with a member of our team about your project
Edmonton & Area
For Edmonton & Area inquiries, please use the number below to contact a member of our team.
Calgary & Red Deer
For all Calgary & Red Deer inquiries, please use the phone number provided below to contact our team.
Explore Products
Find ICF products, pricing, details, and more
Browse through and find high-quality ICF products, accessories, and equipment we recommend for getting your projects done the right way. Use the link below to start browsing products.